About the Artist
Oscar L Alexander is an internationally published visual artist of Nordic decent, who has a profound love for exploring textures, the anatomy, emotions and sensations.
After spending well over a decade living in London, working in a variety of roles within the fashion industry, ranging from creative directing fashion magazines to modelling and hair & makeup artistry, it all finally led him to photography.
He decided to focus on analog photography, stepping away from "the perfect" image that society is striving for and being able to catch a moment instead of trying to recreate a passed one.
After relocating his studio to Barcelona, Oscar rediscovered his passion for painting and drawing, which was his dream job as a child. He even had a painting he made, a portrait of his teddybear, at the age of 3, hanging in a governmental building in Stockholm, Sweden, for at least 10 years, and it might still do.
Often using his own experiences and photographs as inspiration, Oscar wants to evoke something in people when they see his work, at the same time as celebrating every aspect of the beauty of the nude body, ignoring taboos and going up again the ever growing (online) censorship.
When it comes to the anatomy Oscar focuses mainly on the male, as due to misogyny the male body has never been shown in the same way as women's, delicate and vulnerable. Tying in with that, he also tries to emit mental health struggles through the movement of the body and the general mood of his work.
"We all have a nude body, and we all can struggle with our mental health, why should we be ashamed either and hide them? It is not healthy."
Oscar is available for photography and/or art commissions, interested in hearing about collaboration ideas you might have and if you would like to use any photograph or artwork for commercial purposes, or are a gallery or exhibition space and would like to showcase his work, please get in touch on info@oscarlalexander.com.
"Nudity, is not sex, nor pornography. It's the human form, reduced visually into its purest state: uncensored and untainted."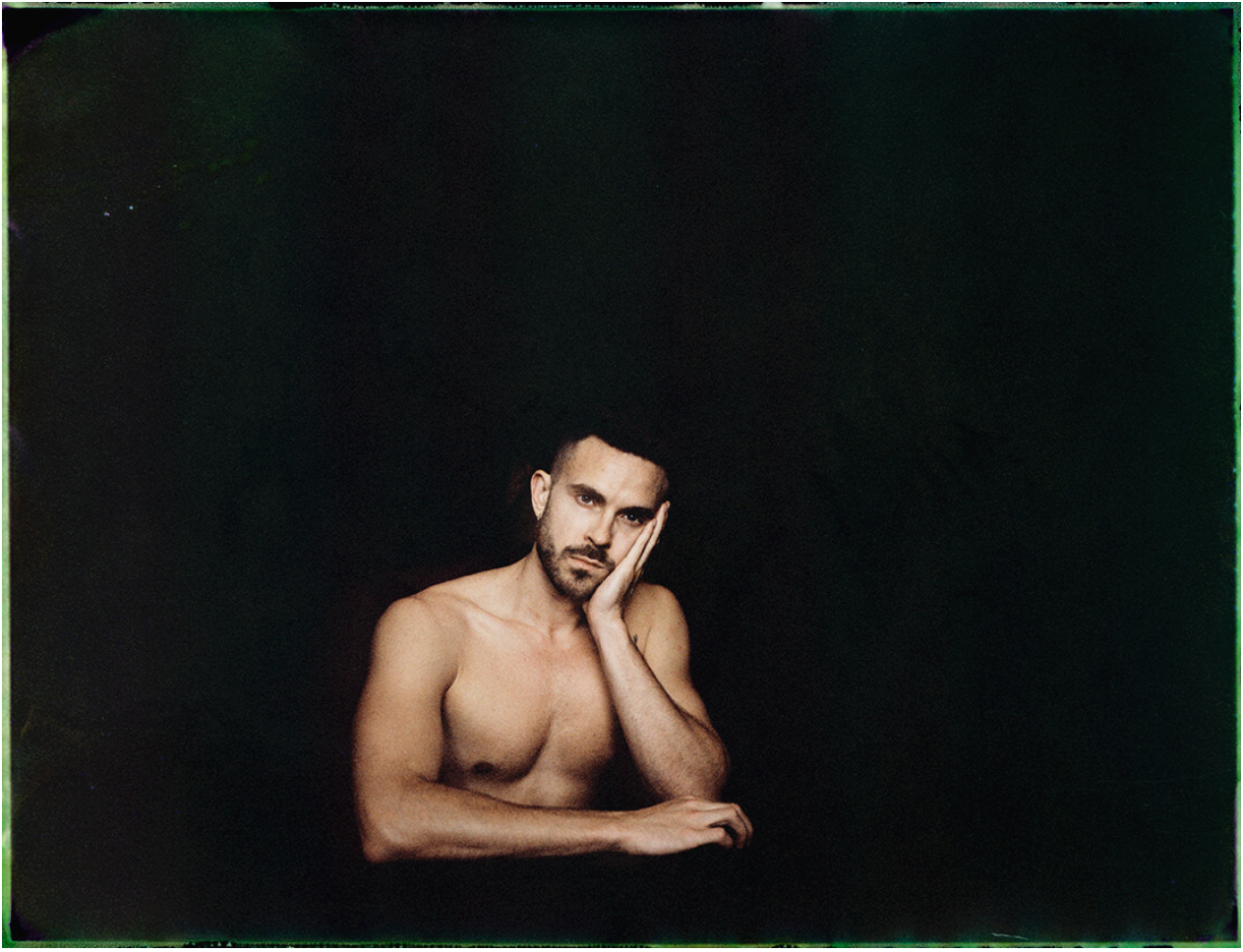 Portrait of Oscar L Alexander by Davide Cossu